Registration indicates you agree with our registration agreement and the use of personal data in direct marketing prescribed in registration agreement. For registered users, you can edit the relevant setting on the use of personal data via Personal Centre section, if necessary.
3 Steps to Start
1
Download uSMART app
Enter the registered phone number upon log in
Receive the SMS verficiation code
Select "Open Account" in the app
2
Input Basic Information and Upload Required Documents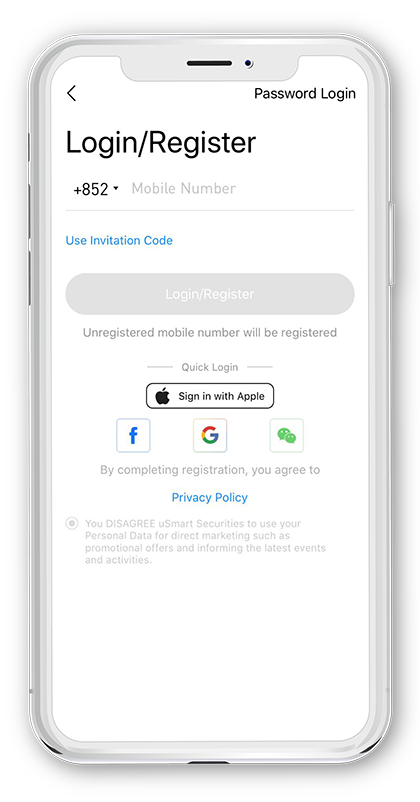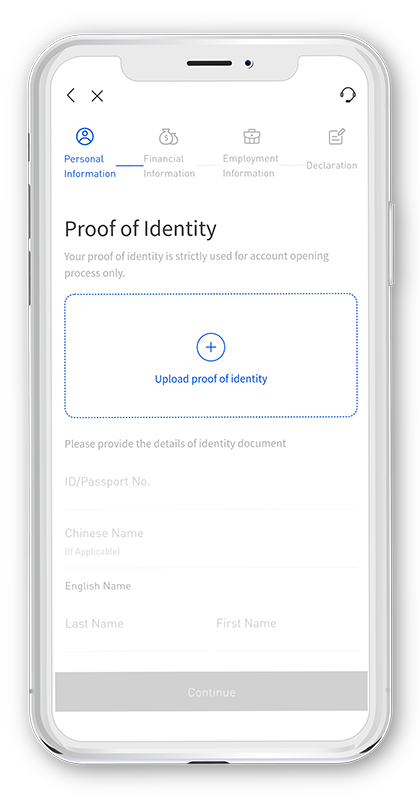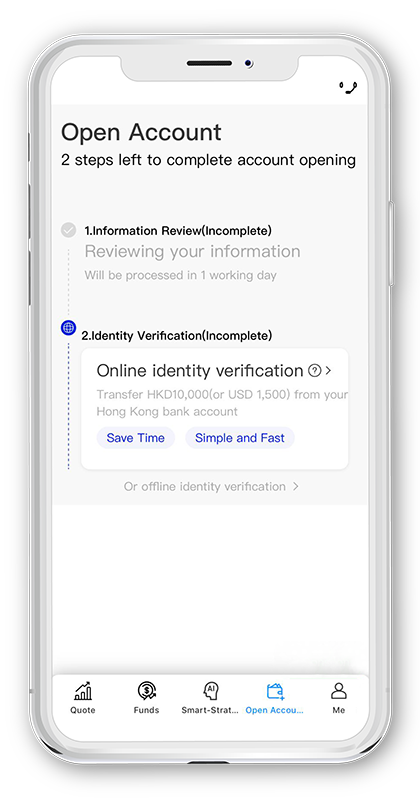 Live Account Information Review
Our customer service team will review your provided information and activate your account within one business day if all requirements are met. Upon successful account opening, you will be notified via email and push notification in the app.
#First time deposit must be verified via deposit slip,
e-DDA will be accepted upon successful account opening
*A valid deposit payment slip must include the following
1. Your bank account number
2. Recipient account number
3. Deposit amount
4. Deposit date